Video: Preventing Recriticality in Fuel Debris
at Fukushima Daiichi Nuclear Power Station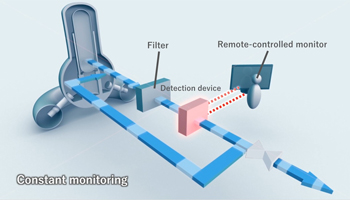 This video will explain the conditions of the fuel retained in the reactors of Units 1-3 at Fukushima Daiichi Nuclear Power Station, and TEPCO's measures to prevent recriticality-return to a point at which a nuclear reaction becomes self-sustaining- in the fuel debris there.
"The current situation at Fukushima Daiichi NPS"
–From 3.11 toward the future-(ver,Jan.2016)
Fukushima Daiichi Nuclear Power Station was attacked by a huge tsunami caused by Tohoku Pacific Ocean earthquake on March 11 2011.

We would like to show you the latest situation of Fukushima Daiichi, looking back the time of the accident.
Application of Robot Technology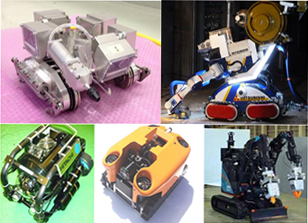 We have created a new web content featuring ROBOTS applied to decommissioning operations. This page introduces robot applications inside the reactor buildings, which have been disclosed chronologically in our web site, with pictures, videos, and documents.

With support and cooperation of both domestic and international corporations and organizations, robots has been applied to the operations, such as the decontamination of the high-dose radiation area and the removal of fuel debris, and contributed to the reduction of operational risk of radiation exposure.
See more on Robot Applications
Fukushima Daiichi NPS Prompt Report