Reaching for Sustainability
To respond appropriately to the global energy situation and deliver a stable supply of electricity, TEPCO promotes initiatives that aim to achieve a good balance between "stability," "environmental performance," and "economic efficiency," from a long-term perspective.
TEPCO energy output by energy source (including purchased power)
Initiatives for delivering reliable electricity
EPCO systematically constructs distribution facilities such as power transmission lines, substations, and power distribution lines, and operates these facilities efficiently to ensure the stable supply of electricity.
EPCO power outage frequency and duration per household
TEPCO's Corporate Governance and CSR
At TEPCO, we consistently improve our corporate governance, to ensure healthy and transparent management and increase corporate value over the long term.
Ensuring transparent business operations

TEPCO strives to promote transparent business operations by actively disclosing information on business activities and facility operations to all stakeholders.
The TEPCO Group's Environmental Initiatives
TEPCO strives to create a low-carbon society by approaching the issue from both the power supply and demand sides, through initiatives for the production of low-CO2 electricity and initiatives for energy-efficient utilization of electricity.
TEPCO's initiatives toward realizing a low-carbon society
Voluntary reduction target for CO2 emission intensity and progress of attainment
CO2 emission intensity was 0.324 kg-CO2/kWh in FY2009 after adjustment to include carbon credit offsets, as a result of the recommissioning of Units 6 and 7 at the Kashiwazaki-Kariwa Nuclear Power Station, increased thermal power generation efficiency, and the utilization of carbon credits.
TEPCO's voluntary reduction target for CO2 emission intensity and progress of attainment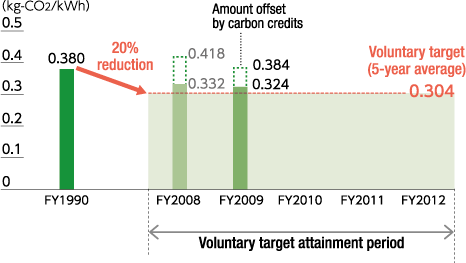 The TEPCO Group and the Community
TEPCO maintains ongoing communications with stakeholders who take an active interest in its business activities. We value the opinions and requests we receive from them, and use the feedback to improve our CSR activities and become a company worthy of social trust.
Education on the environment and energy
TEPCO sponsors programs that teach about the environment and energy, to promote an awareness of environmental issues among children and people of all age groups.
TEPCO Nature School, a forum for communication with nature
TEPCO Nature School was established in April 2008 under the slogan, "Let us pass on abundant nature and nurturing spirits to the next generation." It brings together the various environmental communication activities which TEPCO has been implementing through the years, including nature observation events in the green areas of power plants and voluntary beech tree-planting activities in the Oze-Tokura Forest.
Interaction with international communities
With the aim to be a leader in the global energy industry, TEPCO provides electric power technologies and helps develop human resources, to enhance people's lives and support sustainable energy development in developing countries.
Mini hydropower project in the Philippines -Contributing to the preservation of a UNESCO World Heritage Site-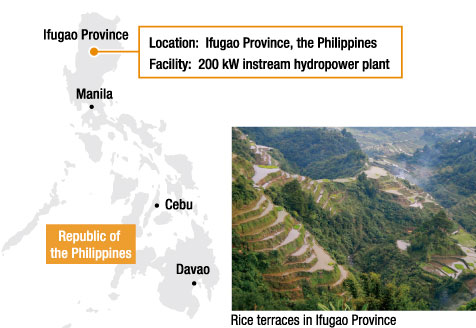 TEPCO and Nuclear Power Generation
TEPCO aims to be a nuclear power supplier worthy of stakeholders' trust and confidence, and is committed to contributing to a low-carbon society by promoting eco-friendly nuclear power plant operations.
Kashiwazaki-Kariwa Nuclear Power Station
Building disaster-resistant power plants
TEPCO is making steady step-by-step progress in building nuclear power plants that can withstand disasters.
Fire station deployed at a power station
(Kashiwazaki-Kariwa Nuclear Power Station)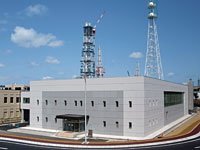 Seismic-isolated building at the Kashiwazaki-Kariwa Nuclear Power Station
Environmental Characteristics of Nuclear Power Generation
Nuclear power generation provides outstanding environmental performance. It generates power by utilizing the heat that is released during the nuclear fission of uranium fuel inside a reactor, and like photovoltaic and wind power generation, it releases no CO2, the primary cause of global warming, nor NOx and SOx, the major sources of air pollution, in the process of generating power.
CO2 emission reduction through the combination of power sources

Nuclear fuel cycle
TEPCO aims to establish a nuclear fuel cycle for the effective utilization of energy resources.
---