Substation
TEPCO executes consistent consultancy of construction plan, investigation, design, and construction management and final inspection of substation construction. We pursue "Optimal quality and modest cost" of the substation construction and conserve the natural environment enough.
Consulting about Substation Construction
TEPCO offers knowledge about construction plan, investigation, design, construction management and inspection of substation construction.
TEPCO executes efficient consultation on constructions from 1000kV class to distribution class substations based on our experience.
Consulting item of construction in each step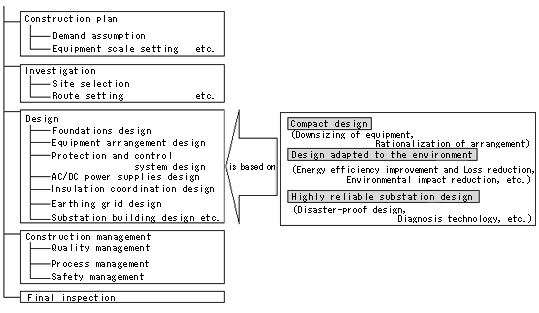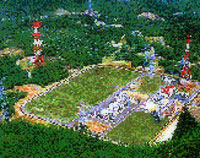 [Outdoor substation]
In steep mountainous area
GIS application site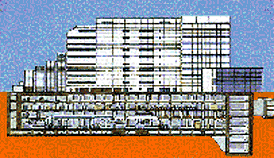 [Underground substation]
In overcrowded metropolitan area
Non-flammable (GIT, GIS application)
[Example of our Competence]
Title:
Technical Assistance on the Design and Construction of Substations
Client:
Star Energy Corporation (Taiwan)
Term:
2003 – to date
Based on the 6th Countrywide Long Term Power Network Plan drawn by the Taiwan Power Company (Taipower), TEPCO executes the technical assistance to the local engineering company engaging in the power facilities constructions. As a result, total number of six 161kV substations have been built to date in accordance with our consultation services in terms of construction as well as transmission etc.